Pine Island consists of Matlacha (Mat-la-shay), Pine Island Center, Bokeelia (Bo-keel-ya), Pineland and St. James City with Ambiance galore.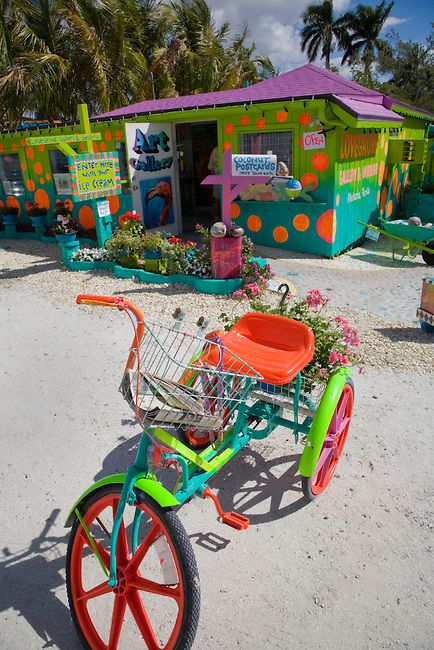 Matlacha an old Florida fishing village. Loved by many artists. You will find colorful old buildings made into Galleries with handmade jewelry, stained glass art, paintings and island wear. Just a great place to visit for truly unique gifts and souvenirs.
Matlacha has the best Seafood Restaurants in all of Southwest Florida. Fish comes right of the boat and be rest assured that the fish is as fresh as it can be.
The drawbridge over Matlacha Pass is known as the "Fishing Bridge in the World," with anglers customarily fishing the bridge, night and day, in all kinds of weather (mostly sunny).
There are beautiful waterfront homes for sale.
Pine Island, one of the main sites of Calusa Indian mounds, has the smallest Post Office in the country and provides us with the island's only golf course at Alden Pines Country Club.
Take an Island cruise for all Day fun or one of the local water taxis to visit your favorite Restaurant.
St. James City is Pine Island's largest area with about two-thirds of the island's population. Most of its Homes are located on canals with direct access to Pine Island Sound, San Carlos Bay and the Gulf of Mexico.
Bokeelia the home for many of the island's commercial fishermen and the site of several historic buildings. Fishing charter services, boat rentals, and water taxi.
Bokeelia is also the primary location for growing subtropical fruits like mangoes, pineapples, citrus and a wide variety of exotic tropical fruits including the carambola, longan, papaya, lychee and loquat.
If you're on the lookout for a tranquil environment and bedroom community, look no further.
Pine Island, Matlacha, Bokeelia and Saint James City will provide all that for you. Beautiful homes and Condominiums located near the Gulf of Mexico and Charlotte Harbor.
This area is one of my favorites and I know it well.
Ask for a free list of homes and condos for sale. Call Lilo at 239-699-0142